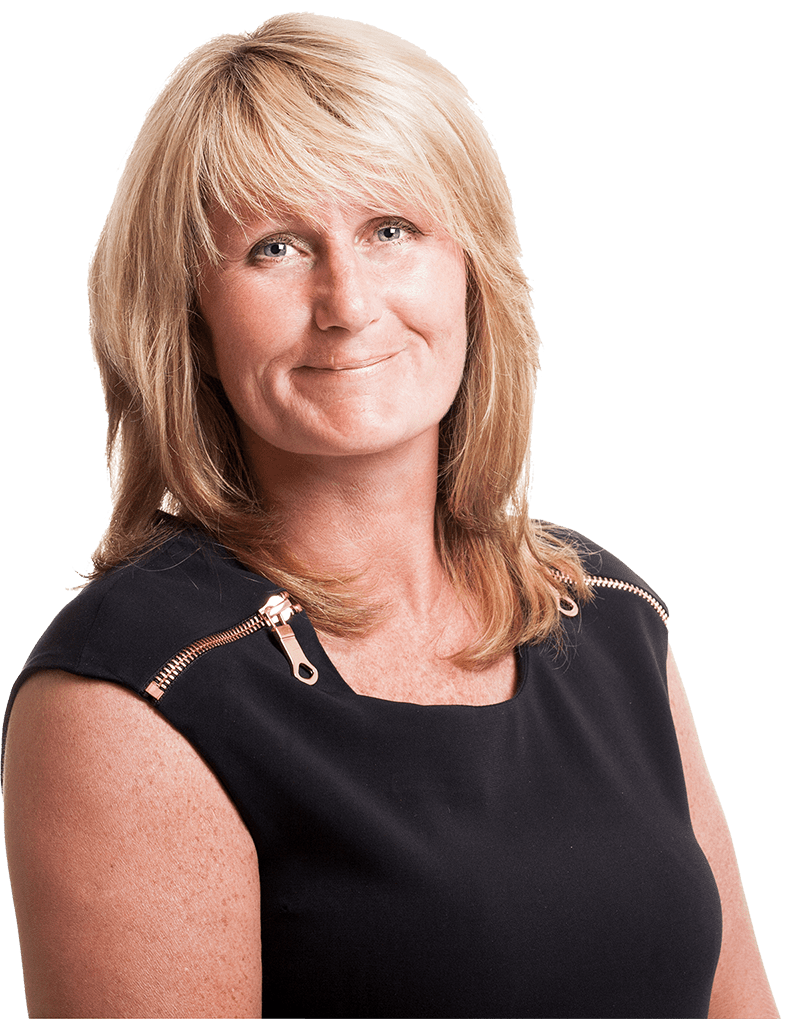 Introducing Johnson Legal Family Law…
Our Family Law services are provided by Johnson Legal Family Law, headed by Beverley Johnson.
Beverley Johnson qualified as a Solicitor in 1985 and has worked exclusively within litigation since 1990, specialising in Family Law since 1992. Beverley's skill, knowledge, experience and caring approach in understanding what her clients seek to achieve for themselves and their families frequently assists parties to a negotiated settlement without resort to litigation.
She has over the years built up an excellent team of experts who she works alongside when matters require the input from another source, such as Legal Counsel, Forensic Accountants, Financial Advisors and Health Professionals.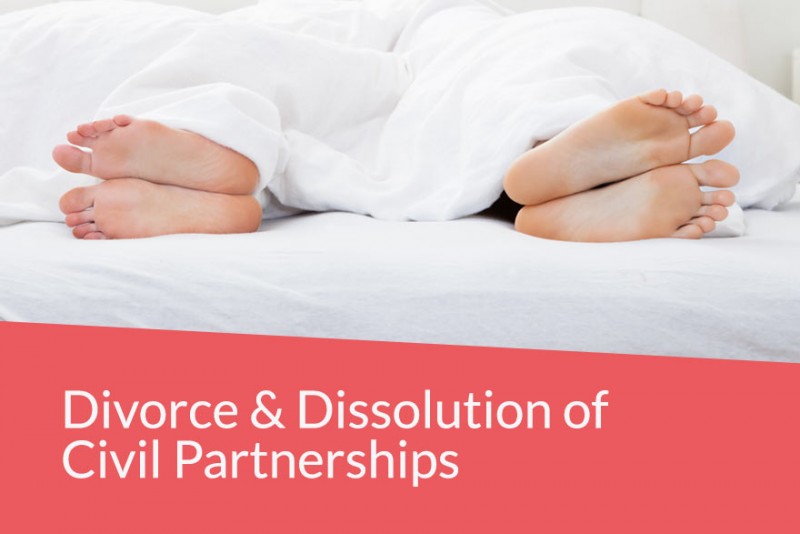 Divorce and dissolution of civil partnerships
To divorce in Scotland you need to prove that your marriage has broken down irretrievably based on one of the following grounds:
One year separation with your spouse's consent
Two year's separation without your spouse's consent
Adultery
Unreasonable behaviour
Prior to pursuing any ground of divorce we work with you to create a detailed Separation Agreement, which allows for your divorce to be undefended, and therefore less expensive. Our message at Johnson Legal Family Law is always that pursuing a defended action of divorce through the Court should be a last resort.
It is essential that financial matters are agreed or determined prior to divorce or dissolution because once you are divorced in Scotland aliment or capital can no longer be awarded in your favour.
For the purposes of division of what is known as Matrimonial or Partnership property, we must first of all clarify the relevant date – the date you stopped living together as husband and wife/civil partner or the date the Court Action is served, whichever occurs first.  The term includes but is not limited to property, savings, life insurance policies, rights under a pension scheme, bank accounts, timeshares and debentures acquired by either of you during the marriage/civil partnership before the relevant date, excluding gifts from a third party or inheritance.
As the division of property within Scottish Law is based on the principle of fairness, the net asset 'pot' is divided equally between the parties unless there are reasons not to do so, e.g. the financial burden, following divorce of bringing up a child under 16 or one spouse/partner giving up work to look after the other spouse/partner and/or their children.
Divorce is complex so to ensure you have the best advice, call us on 0131 662 8477 now to arrange your free phone consultation.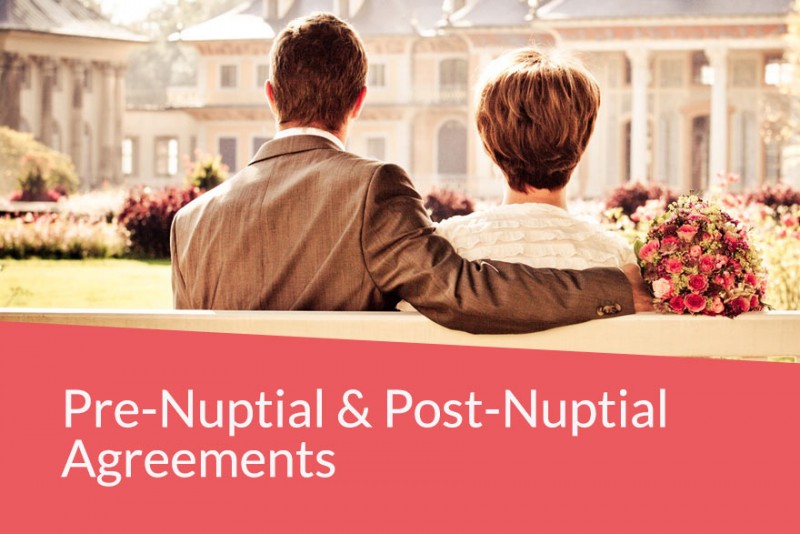 Pre- and Post-nuptial Agreements
Pre-nuptial agreements, or pre-nups, are becoming increasingly more acceptable as sensible insurance policies which can save unnecessary stress should you decide to separate in the future.
Pre-nups are agreements made by a couple before they marry. While not necessarily romantic, they are sensible, for example, if either party wants to protect inherited assets or asset for their children from a previous relationship. Such an agreement will be considered in court should the couple later separate or divorce, provided it is fair. The best agreements include full financial disclosure by both parties and are prepared in good time before the wedding day to thwart any accusation of undue pressure.
Post-nuptials cover identical areas to pre-nups but the agreement is made by a couple already married.  This might happen if there was insufficient time before the marriage to prepare a pre-nuptial or there had been a temporary separation, followed by reconciliation.  Sometimes parties during the course of a marriage wish to reflect a change in their financial affairs to avoid any disagreement should they subsequently separate. Again, above all, post-nups must be seen to be fair.
Both pre and post-nups should include what you both brought into the marriage: family home; property, given or inherited; money in joint accounts; debts; pensions; money saved during the marriage; points when the agreement should be reviewed; if either should receive maintenance and if there are any children during the marriage.
They are also, generally, significantly less than the cost of a contested divorce and can play a very important part in demonstrating parties' intentions.
If you'd like help with pre or post-nuptial Agreements call us on 0131 662 8477 to arrange your free phone consultation.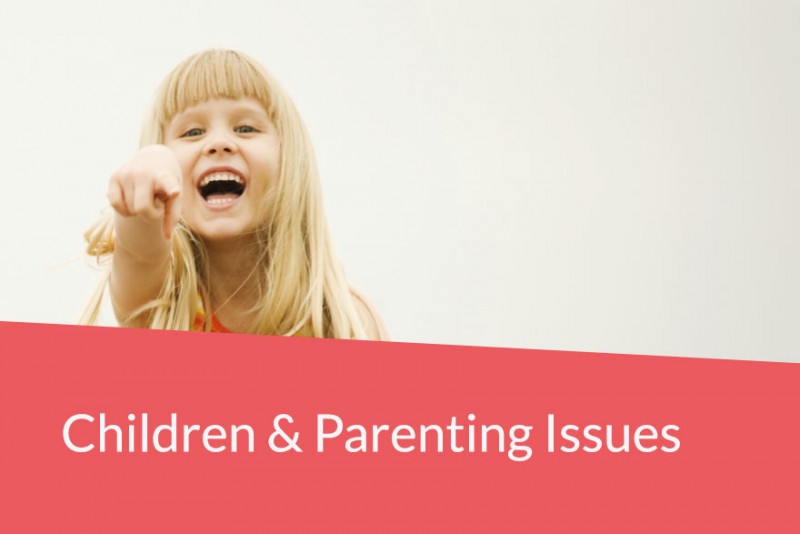 Children and parenting issues
Children (Scotland) Act 1995 states that parental rights and responsibilities are automatically awarded to married parents and unmarried fathers who are on the child's birth certificate post 2006
The health and wellbeing of a child is always front of mind and we carefully will take you through the steps required to obtain either by agreement or court order, contact or residence being mindful that the outcome will depend on a great many factors including the views of your  child/ren You may have other issues regarding your child/ren such as which school they attend , which doctor's surgery they are registered to, even which religion if any they follow.
If you need help with sensitive and often complex issues such as residence, contact orders and child maintenance, take back control by calling us on 0131 662 8477 to arrange your free phone consultation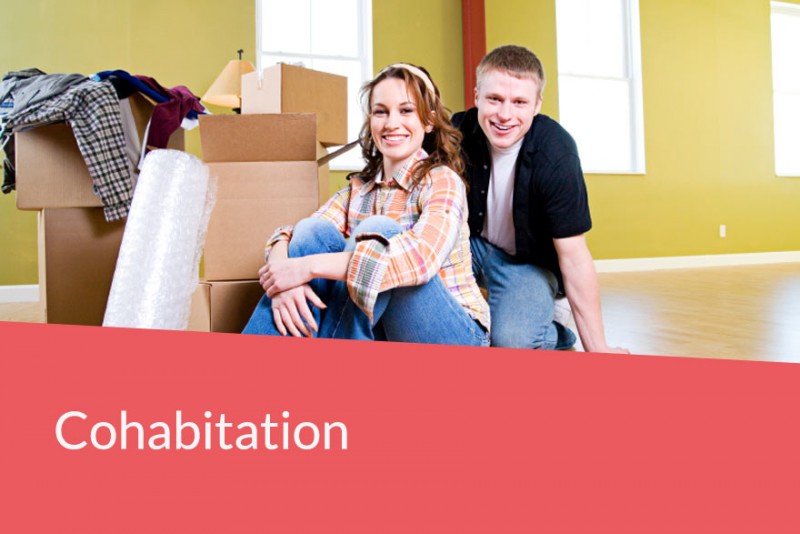 Civil partnerships and co-habitations
Living together is increasingly common but it's not the same as being married and there are significant financial implications if the relationship ends.  As a minimum you should know for example:
A partner cannot claim for maintenance from the other
Legal transfer of property cannot be made against a living partner
A capital award can be made by way of a lump sum or by instalments
You have no claim on a deceased partner's assets unless there is no will in which case you have maximum of six months to make a claim against the estate
The Family Law (Scotland) Act 2006 enables limited claims to co-habitants where the relationship has ended by separation but you should be aware in particular that any claim must be raised within a year of the date of separation of the parties.
The law regarding co-habitation has been developing over many years and it remains a complex area so to ensure you are getting the right advice, call us on 0131 662 8477 to arrange your free phone consultation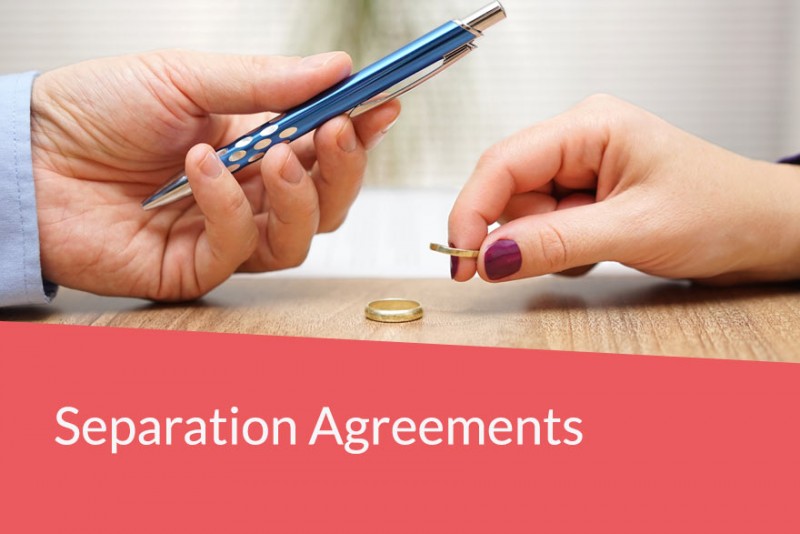 Separation Agreements
A Separation Agreement is a legally binding document which provides a record of the negotiated settlement between two parties relating to significant issues such as shared assets, family home, care of your children. It is also an extremely important first step towards an undefended divorce which minimises the potential for animosity between the parties and avoids the unnecessary expense of a defended action of divorce.
We understand that financial settlements are a major concern when couples separate.  Under Scottish Law the net value of assets that are owned by you individually or together with each other or any third party are divided fairly between you. Our job is to look at our clients' individual circumstances and consider every possible opportunity to ensure that they are never financially disadvantaged as a result of the Agreement.
Importantly the Separation Agreement can also cover what would happen on either party's death, including for example changing your Will or reviewing your Power of Attorney and pension nominations, to ensure your ex cannot gain any financial benefit following your death.
If you want to take back control, let us help with your Separation Agreement – just call us on 0131 662 8477 to arrange your free phone consultation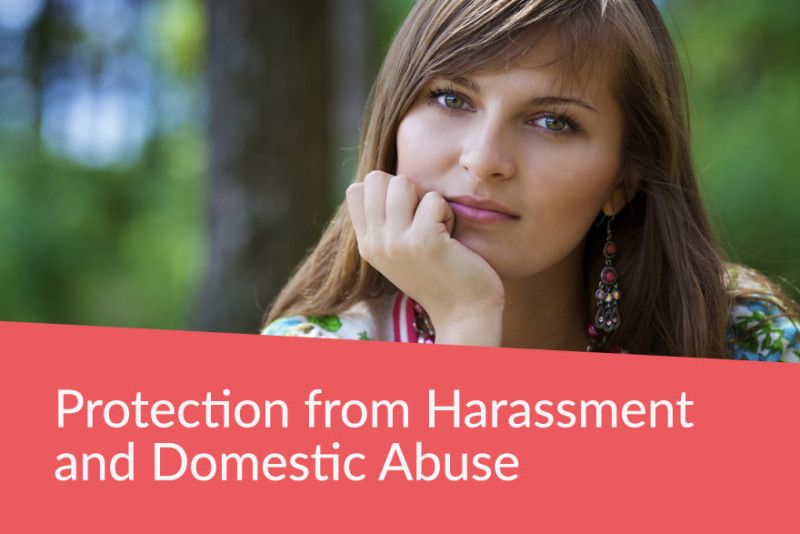 Protection from domestic abuse
If you are being abused by a spouse or partner, first and foremost you need to get in touch with the police as soon as you possibly can, however difficult that may seem. If you are physically hurt you should get necessary medical treatment from your GP or A&E – they will keep a record of your injuries and you can also take photographs of these yourself. Evidence can assist in obtaining protective orders to stop the unacceptable behaviour of your spouse, partner or ex-partner.
Domestic abuse is always wrong and we are here to support and advise you on the most appropriate course of action.   On your behalf we can pursue the following actions through the civil Courts in Scotland:
Common Law Interdict: wide ranging order that restrains or prohibits specific conduct towards you and/or your children
Exclusion Order: very effective in depriving a person of the right to occupy the family home where he/she is likely to cause injury to physical or mental health
Power of Arrest: can be enforced if interdict or exclusion order is breached to protect you from further abuse
Non-Harassment Order: used for stalking where behaviour may be distressing and terrifying but not considered unlawful or abusive
Forced Marriage Protection Orders: highly sensitive and complex so anyone can apply for these on the victim's behalf
We want to help you take back some control of your life so call us now on 0131 662 8477 to arrange your free phone consultation.